Home
›
72F-Series Skid Steer Flail Mower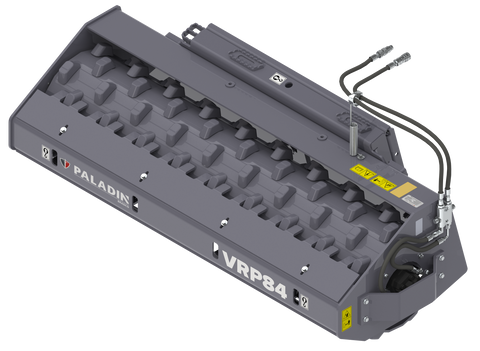 Bradco Padded Vibratory Roller Attachment 84"
$ 15,500.00
Brand machineryplanet
The Bradco Vibratory Roller, by Paladin, is skid steer compatible. The rollers are designed to follow ground contours for even compaction.
Hydraulic drives are protected and isolated to provide maximum performance and reliability
• Delivers up to 9,370 lbs or dynamic force when operating at 20 GPM
Overall Width 70
Drum Width 66"
Overall Height 31"
Overall Length 39"
Drum Diameter 24"
Operating Weight 2,455 lbs
Vibrating Speed (vpm) 2,600
Vibrating Weight 1,440 lbs
Drum Oscillation/Tile 15º
Hydraulic Motor Flow (gpm) 14-22